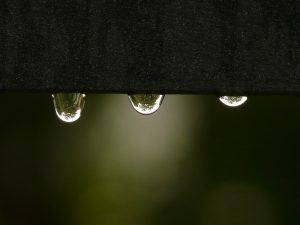 You can't always tell by looking at it that your chimney isn't safe and sound. After a recent rainstorm, it is important to inspect your chimney for water damage. To test for this we are able to perform a Masonry Absorption Test (MAT) by measuring the rate of absorption.
A masonry chimney is constructed of a variety of masonry and metal materials, including brick, mortar, concrete, concrete block, stone, flue tile, steel and cast iron. All masonry chimneys contain combinations of, or possibly all of, these materials, most of which are adversely affected by direct contact with water or water penetration.
Easy ways to tell if your chimney may be suffering from water damage:
Damaged Wallpaper — If you notice that the wallpaper is damaged in areas near the chimney, it could be because of excess moisture in the chimney.
Rotting Adjacent Wood
Stained Chimney Exterior
Decayed Mortar
Rusted Fireplace Accessories and Glass Doors
Cracks in Masonry Materials
A chimney that is suffering from water damage could eventually suffer from a cracked lining or other greater problem. If there is a problem with any part of your chimney, Black Goose can assist in the re-pointing, recapping, or water sealing of your chimney to prevent further damage and head-off major calamity.
A simple inspection from Black Goose is all you need to determine if there is any serious problem. And if there is, you can always come to us to address it swiftly and ahead of time.