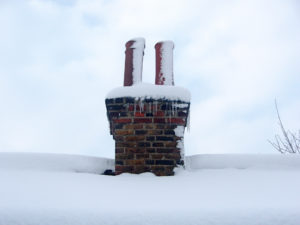 Winter weather conditions bring with them a variety of potential risks as well as injury. Some winter accidents can be quite serious, especially for certain age groups – mostly the elderly – and for people suffering from previous injuries. Some of the most common winter incidents that lead to injury include falling on ice and snow, muscle strain from shoveling snow or scraping ice off the car, accidents while playing winter sports and activities, and falling from icy roofs or 2nd-story floors.
There are however, some things that you can do to prevent these injuries (other than stay indoors).
Keeping sidewalks and driveways clean and in good repair.
If snow is expected to fall, treat your walkways with ice or sand to inhibit freezing and encourage traction.
If snow and ice are already present, remove or treat these areas. In some extreme cases, it may be necessary to suspend use of the area.
Use adhesive striping material or anti-skid paint whenever necessary. This may include an outdoor deck or patio stairs that routinely freeze.
Install proper lighting in areas with heavy foot traffic to make others aware of hazards and ice at night.
In addition to the above steps, we recommend halting any do-it-yourself housework on your roof or upper floors. The icy conditions, high wind, and unpredictable nature of snow can make it incredibly difficult to complete a job safely. Instead, you can call the professionals at Black Goose Chimney. We are certified to work in rooftop environments and know the do's-and-don'ts of chimney repair. We come to every job with the proper safety equipment and knowledge to get the job done right quickly and safely.