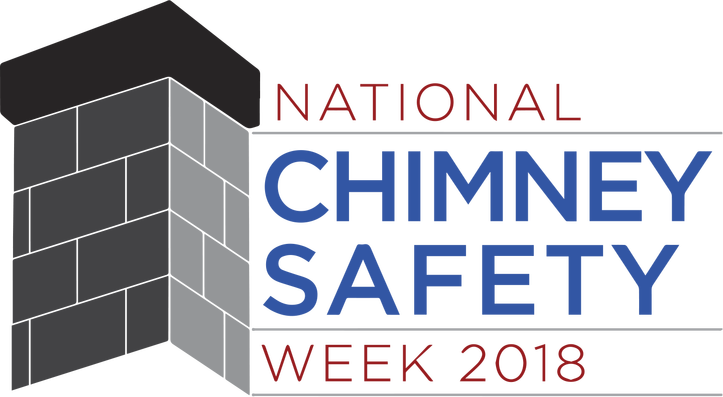 September 30- October 6 is National Chimney Safety Week! Chimney sweeps around the US are promoting chimney safety tips, early inspections, planned repairs and maintenance, and more all this week! We will be talking chimney safety all week on our blog and on Facebook! First, we're talking about chimney fires, which can often go undetected in your home and are a major reason chimney inspections are often warranted at regular intervals.
9 Signs that You've Had a Chimney Fire 
Since a chimney damaged by a chimney fire can endanger a home and its' occupants and a chimney fire can occur without anyone being aware of them it's important to have your chimney regularly inspected by a 
CSIA Certified Chimney Sweep
. Here are the signs that we at Black Goose Chimney look for:
"Puffy" or "honeycombed" creosote

Warped metal of the damper, metal smoke chamber connector pipe or factory-built metal chimney

Cracked or collapsed flue tiles, or tiles with large chunks missing

Discolored and/or distorted rain cap

Heat-damaged TV antenna attached to the chimney

Creosote flakes and pieces found on the roof or ground

Roofing material damaged from hot creosote

Cracks in exterior masonry

Evidence of smoke escaping through mortar joints of masonry or tile liners

​
If you think a chimney fire has occurred, call a CSIA Certified Chimney Sweep for a professional evaluation. If your suspicions are confirmed, a certified sweep will be able to make recommendations about how to bring the system back into compliance with safety standards. Depending on the situation, you might need a few flue tiles replaced, a new liner system installed or an entire chimney rebuilt. Each situation is unique and will dictate its own solution.  
Proper Maintenance
Clean chimneys don't catch fire. Make sure a CSIA Certified Chimney Sweep® inspects your solid fuel venting system annually, and sweeps and repairs it whenever needed. Your sweep may have other maintenance recommendations depending on how you use your fireplace or stove. CSIA recommends that you call on Black Goose Chimney or other CSIA Certified Chimney Sweeps®, since they are regularly tested on their understanding of the complexities of chimney and venting systems.