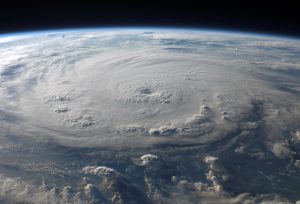 June 1 ushers in hurricane season along the eastern seaboard, putting Virginia's coastal areas square in the firing line. With family safety, propane tanks, vehicles, and flooding to worry about most people forget that chimneys can be affected by high winds and debris. The damage from a hurricane can make your chimney a huge safety hazard.
The nonprofit Chimney Safety Institute of America says it is important for homeowners to consider how they plan to use their home heating systems or fireplaces in the hours and days after a hurricane landfall, because potential damage to chimneys could cause their living space to be exposed to unnecessary risks including dangerous gases. Additionally, there is the issue with water damage that can cause a leaky chimney to damage the home.
From the website Ready.gov; inspect your home for damage. "Take pictures … both of the building and its contents, for insurance purposes. If you have any doubts about safety, have your residence inspected by a qualified building inspector or structural engineer before entering." Do not take the risk of living in an unsafe home if you can avoid it.
Don't forget when scheduling an inspection of your home's furnace venting system, chimney and fireplaces, it is important that you hire a Chimney Safety Institute of America Certified Chimney Sweep (like Black Goose)