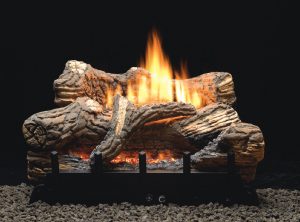 As the weather begins to warm, you may notice an unpleasant smell coming from your fireplace. During summer, this can become more unbearable. The culprit is usually creosote that has deposited in your chimney. Creosote is a naturally occurring deposit from wood burning and can create an unpleasant odor. Sometimes high air pressure outside forces air down your chimney, bringing the smell of soot, creosote, and other noxious fumes into the house. It is called a downdraft and occurs when the stove or fireplace is not burning.
To prevent air from flowing down your chimney and into your home, you could invest in a chimney damper to seal off the top of the chimney when it's not in use. The chimney professional who installs the damper can also inspect and possibly sweep your chimney. Call Black Goose Chimney to answer any questions you might have 757-596-2298.
Summer is the best time to have your chimney swept.  Eliminate the acidic soot, get rid of smelly residue, and be ready for that first cool evening in the fall.  There are less than three months until the first day of Autumn, so call now and take advantage of the summer rates.